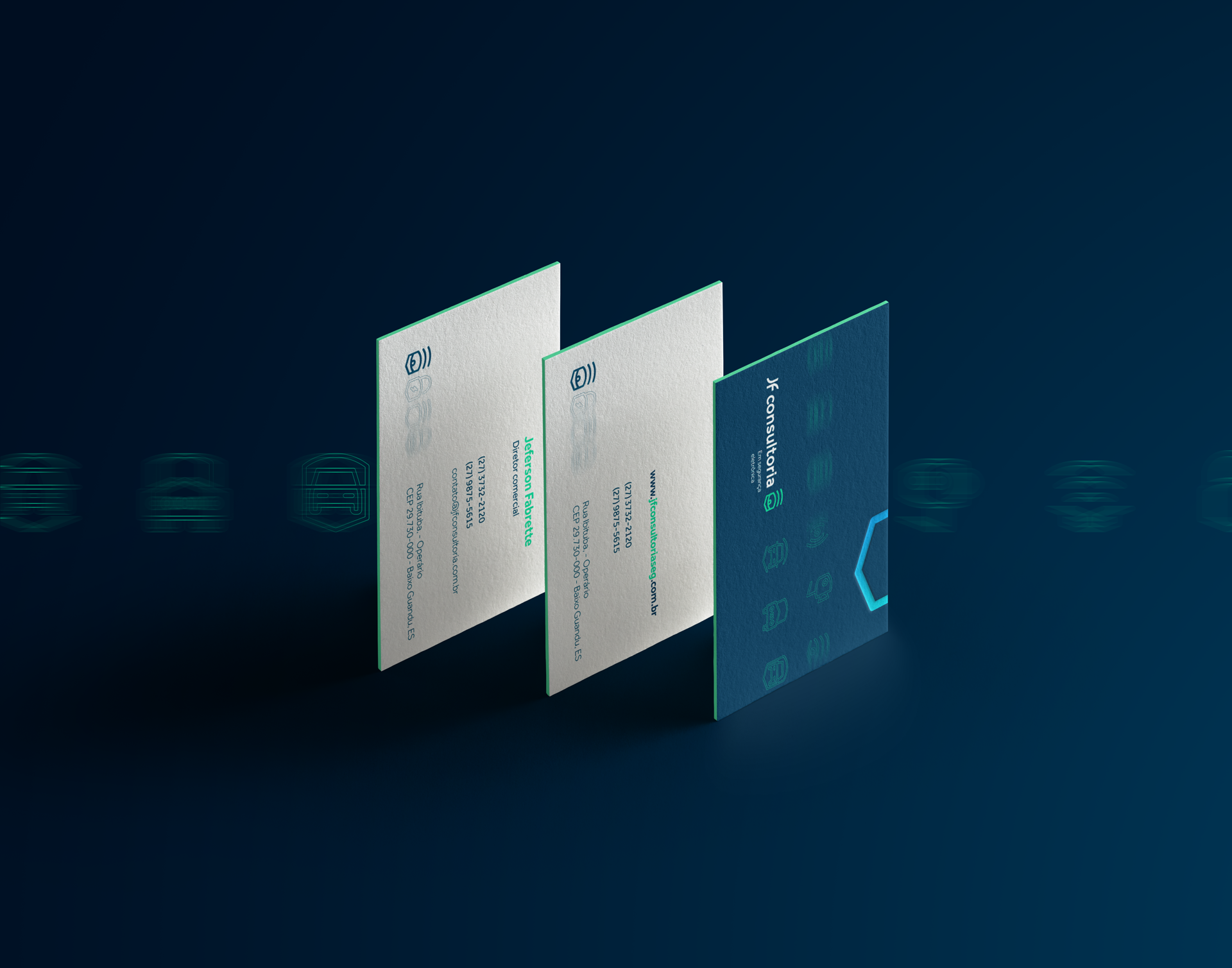 Jf consultancy in security acts and collaborates in a safe and profitable way, always seeking the best solutions and innovations that the technological market has to offer so that it can bring with quality the services and products appropriate to the needs of its customers.
In addition to saving on your budget, JF can provide you with the security to lead a more carefree life. Enjoying the family, being able to travel and the best, your heritage always safe. You are always close to your home.
Provide services that aim at the well-being of each of them, in addition to personalized service, quality, efficiency and competence.
-


A unique security experience, without complications and at the best prices.
- A protective brand present in the lives of consumers
- Ethics and our key
- A humanized look at the simple things in life
- Freedom to achieve goals
- Commitment to each other
- Participative management
- Convenience and safety for people
- Agility
- Efficiency
SAFETY
CONFIDENCE
SERIOUSNESS
SOLIDITY
INTELLIGENT
HIGHTECH
CONSULTING
PREVENTION
TRANQUILITY
FUTURE
PATRIMONY
INNOVATION
ETHIC
PROTECTOR
RESPONSIBLE
CUSTOM
TECHNOLOGICAL
Create a project that conveys the brand values, using a tripod
the following attributes:
Trust, Security and Technology.
​​​​​​​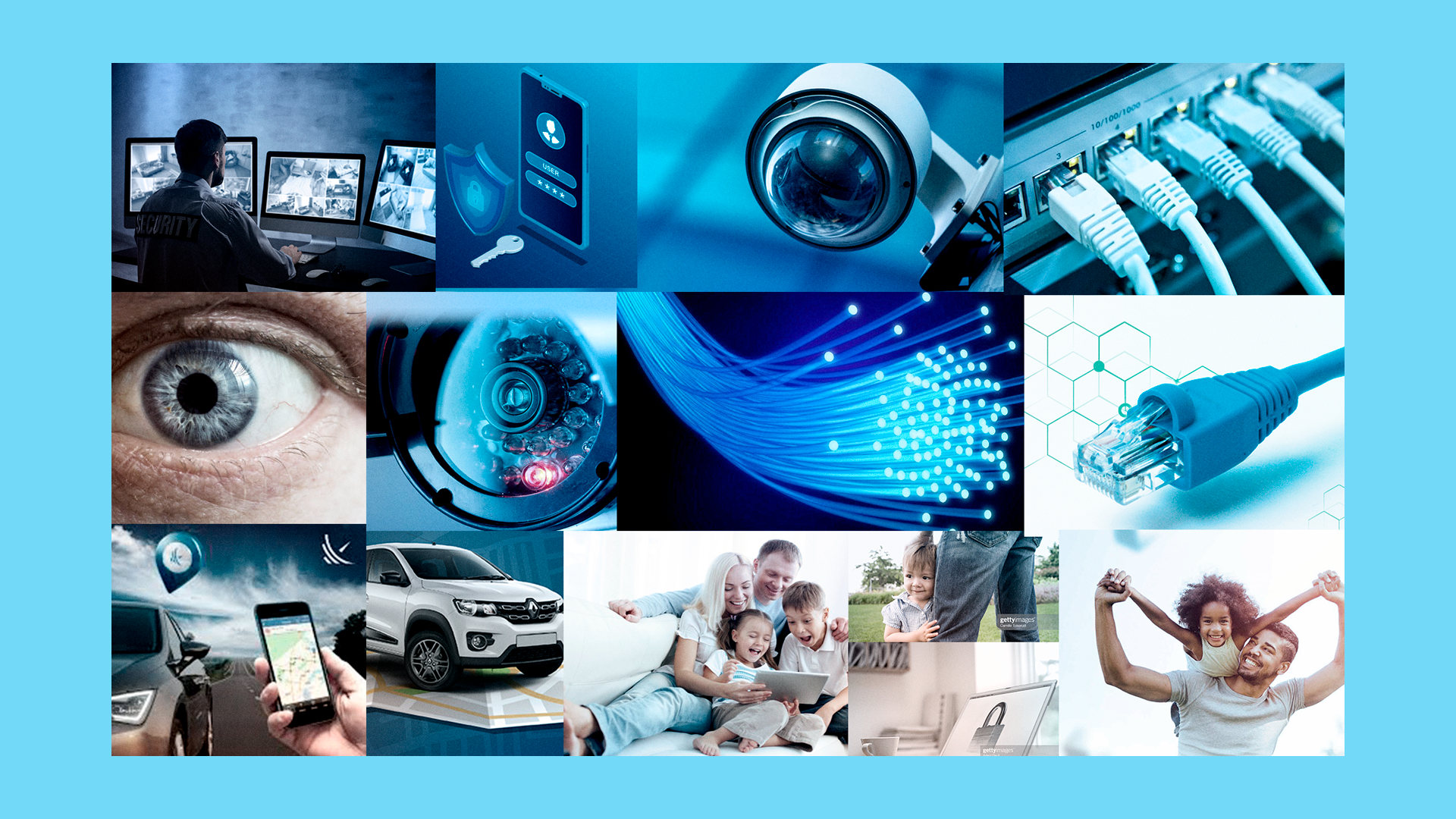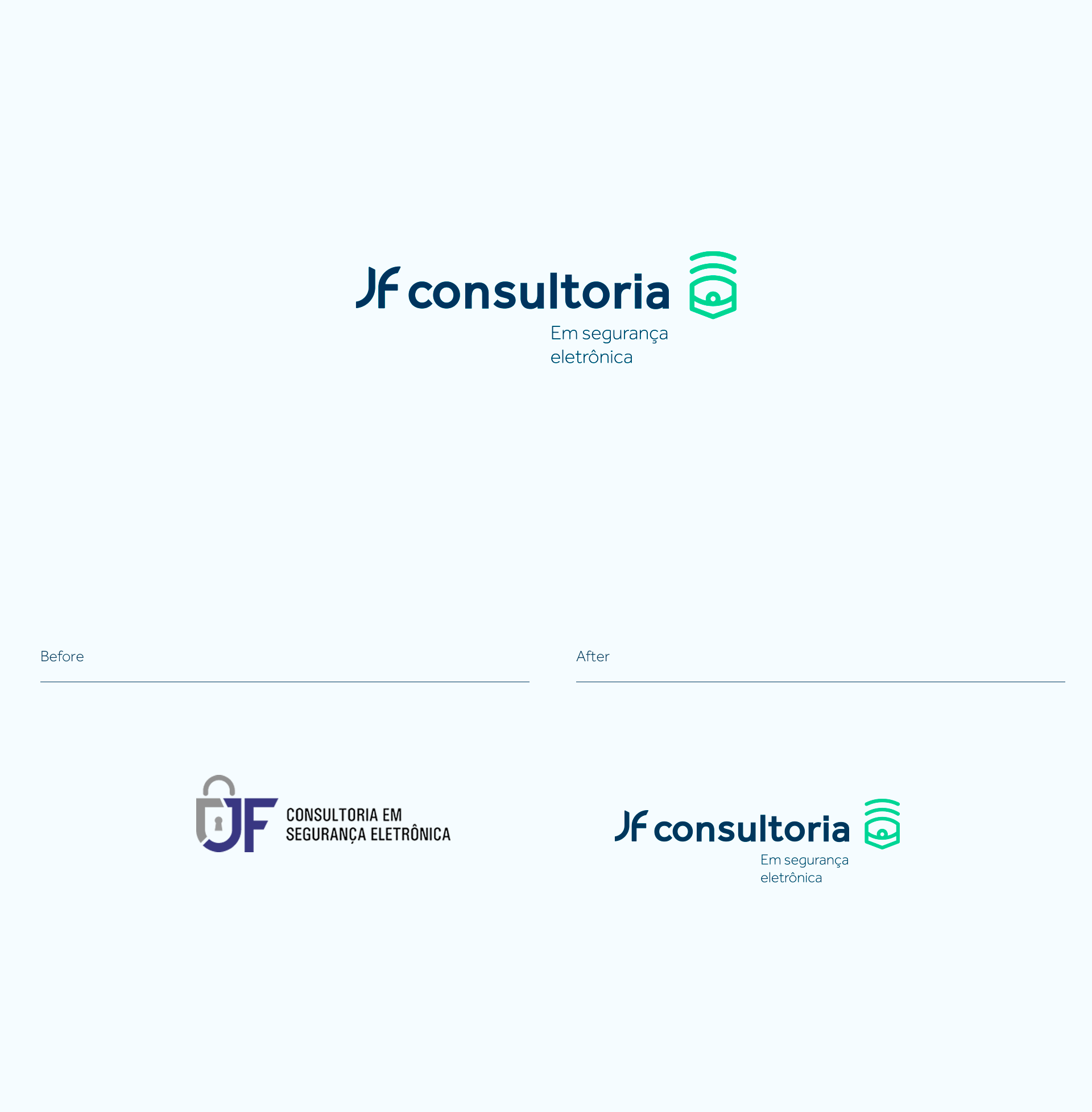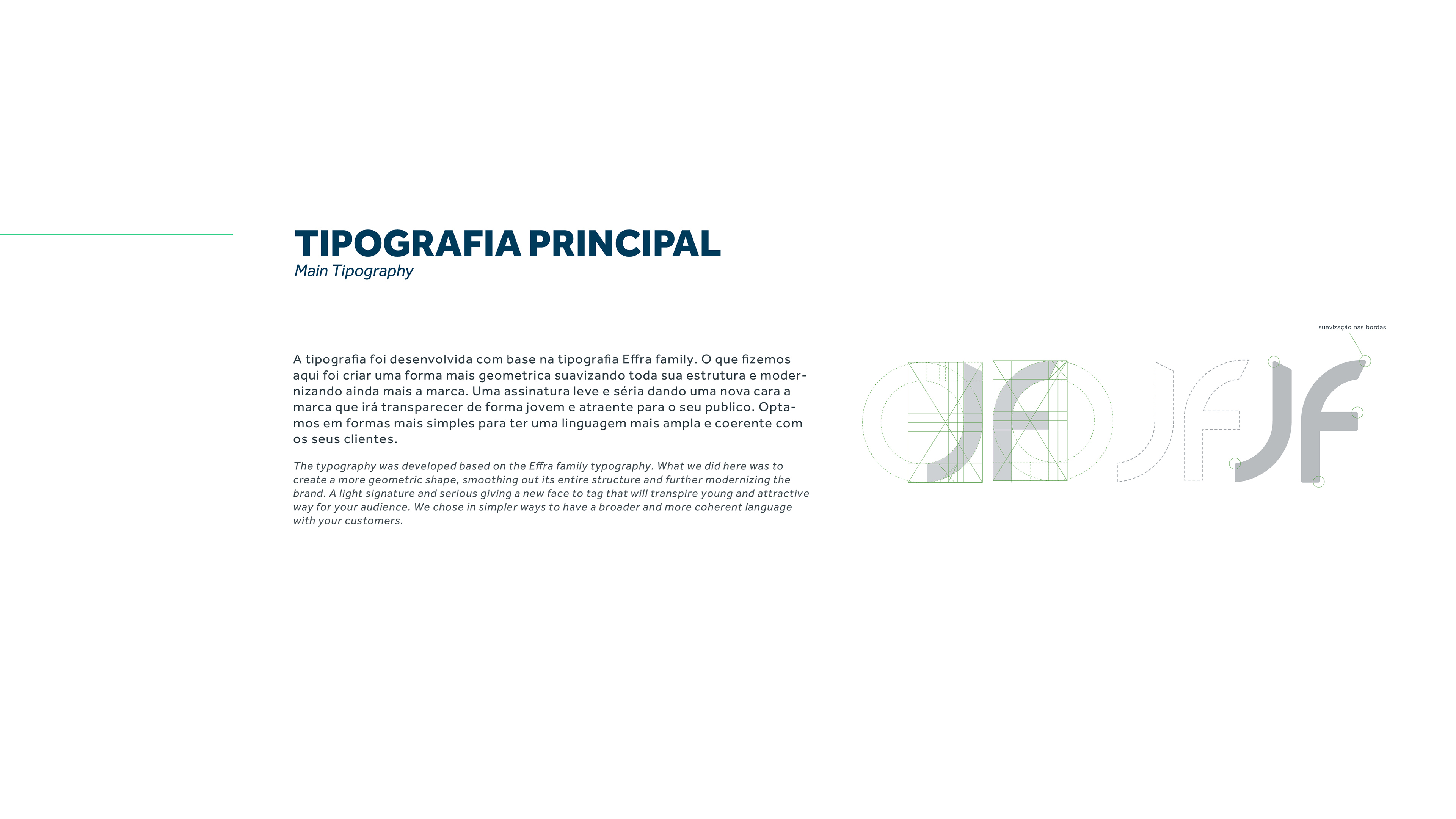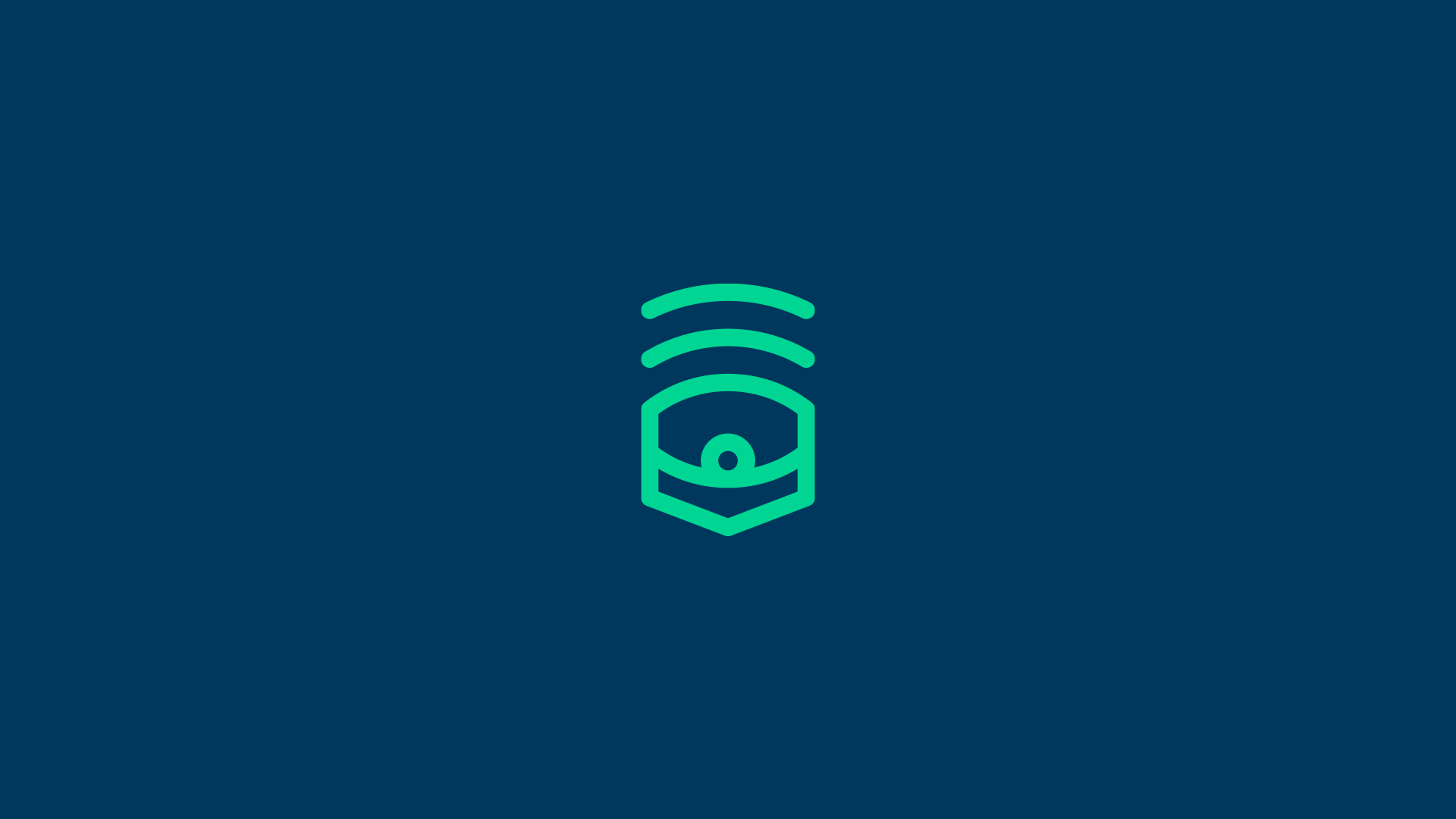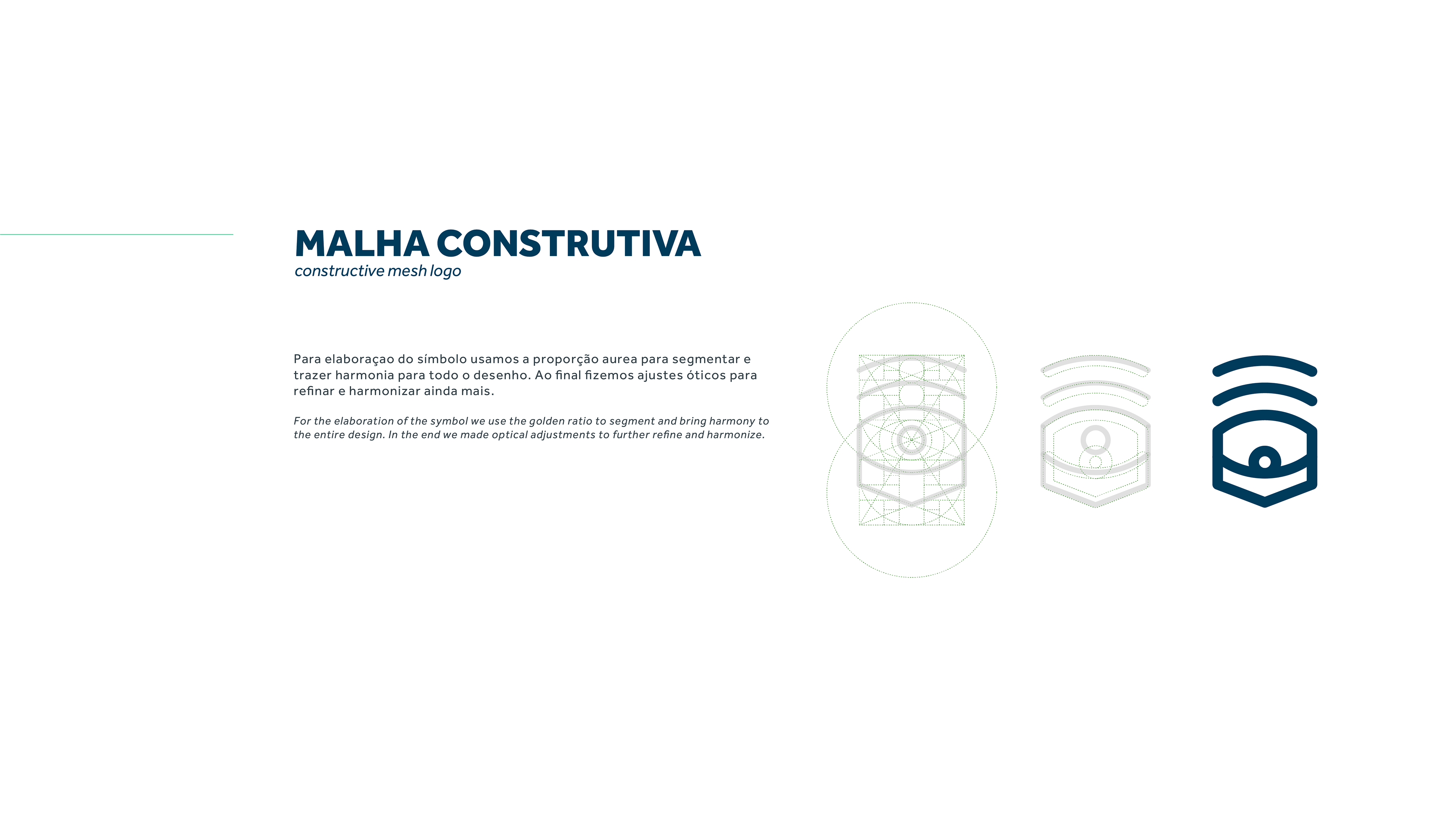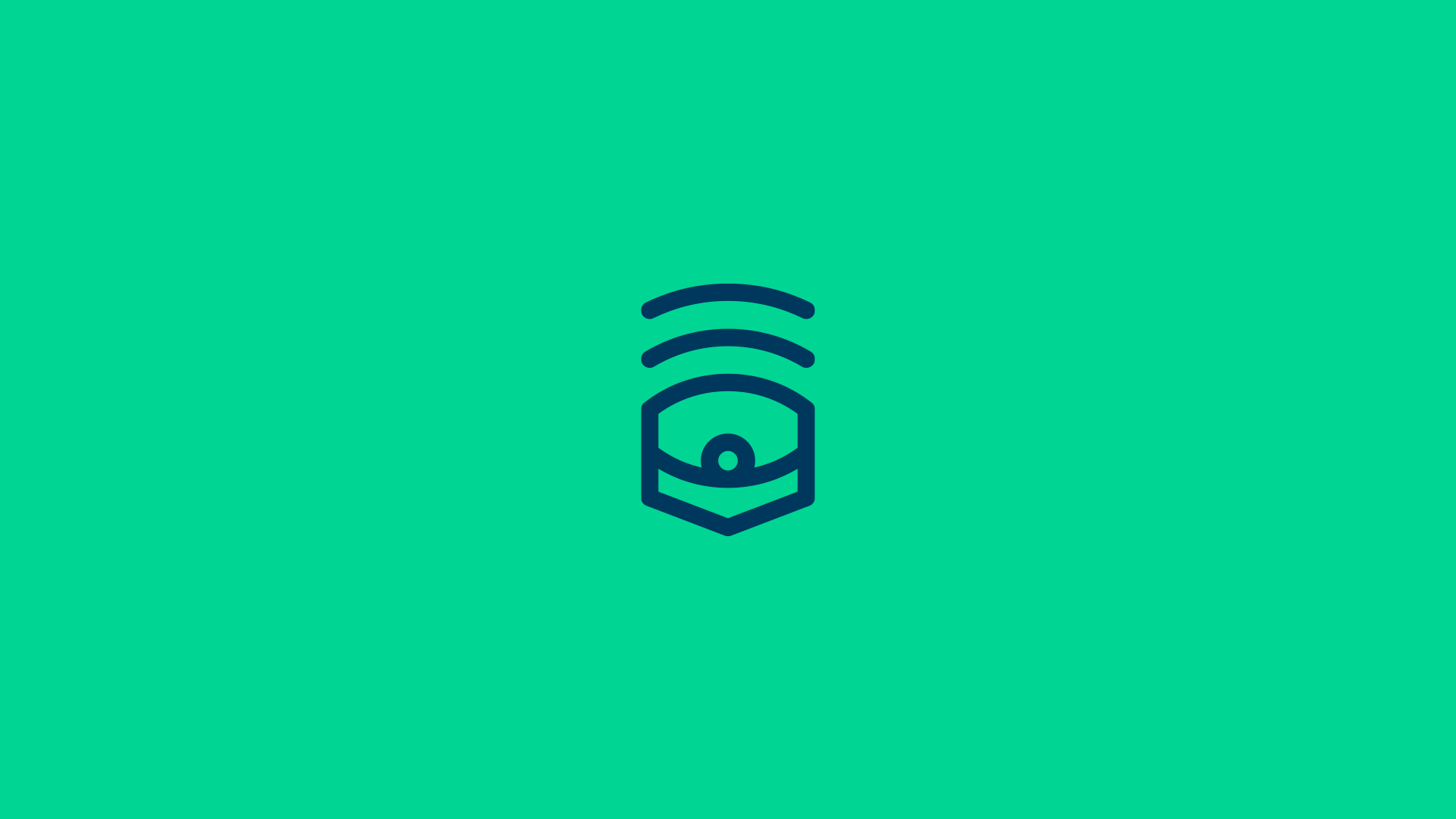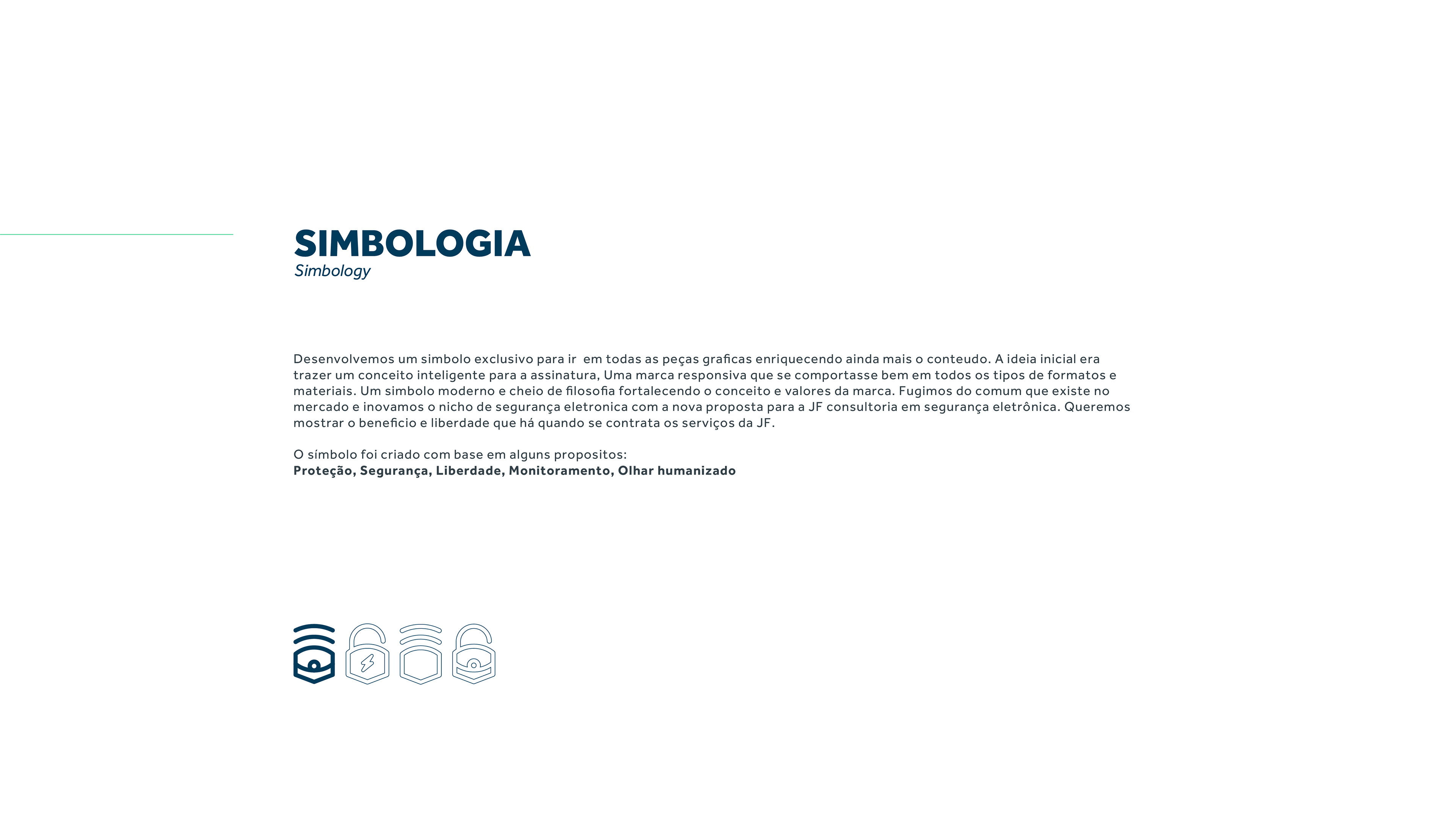 We have developed an exclusive symbol to go in all graphic pieces, further enriching the content. The initial idea was to bring a smart concept to the signature, a responsive brand that behaves well in all types of formats and materials. A modern symbol and full of philosophy, strengthening the concept and values of the brand. We ran away from the common that exists in the market and innovated the electronic security niche with the new proposal for JF electronic security consultancy. We want to show the benefit and freedom that exists when hiring JF services.
The symbol was created based on some purposes:
Protection, Security, Freedom, Monitoring, Humanized gaze